Go Phish!
Am I the only one getting spam-hammered (spammered?) by the ecard/postcard/greeting card phishing e-mails? These are just from today (and that's not all of 'em)…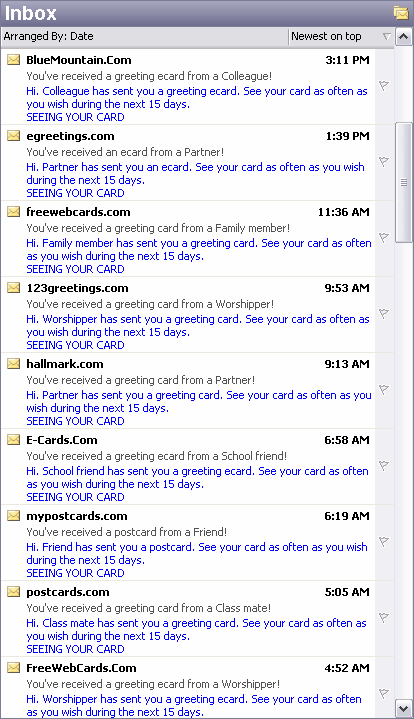 I love the "worshipper" ones.
Enjoyed reading this post?
Subscribe to the
RSS feed
and have all new posts delivered straight to you.